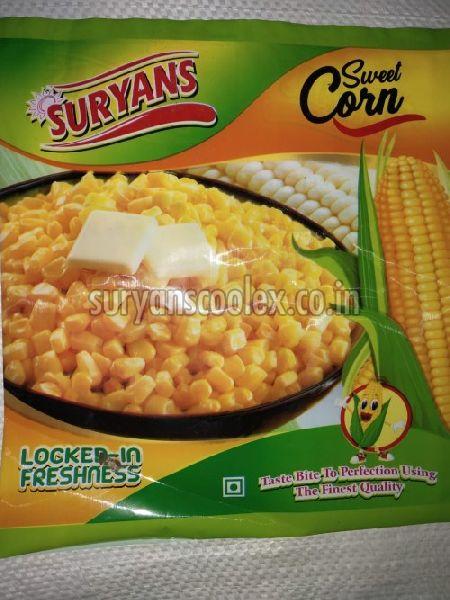 Corn is a popular grain that contains an appreciable amount of vitamins, fiber, minerals, and anti-oxidants. Many people love to munch corn. It is interesting to note that corn was first produced approximately 10,000 years ago in some parts of Mexico and Central America. The yellow color corn has emerged quite common all across the globe. It is worth noting that corn comes in various colors that may include orange, red, purple, blue, white, and black. Corn or maize can be defined as a plant that found its roots in Southern Mexico. As per the sweet corn exporters in India, it contains the maximum amount of nutrients to maintain a healthy body. Given below are some of the benefits of consuming this popular sweet corn:

• Brings down the risk of Anemia: Corn is an excellent source of Vitamin B12, iron, folic acid which can increase your red blood cells. It can significantly reduce the risk of anemia by providing adequate nutrients necessary for producing fresh Red blood cells. According to health experts, if you consume one cup of corn, you will receive 27gram of carbohydrates, 9 grams of sugar, 2 gram of fat, 4 gram of sugar, 75 mg of iron.

• Boosts energy level: If you are a sportsperson and sweat a lot, you must include corn in your daily diet frequently. It includes complex carbohydrates that take a long time to get digested and which in turn offers energy for a longer period of time. One cup of corn provides 27 grams of carbohydrates that not only boost your physical energy but ensures the sound functioning of the brain and nervous system.

• Boon for underweight people: If you are underweight and grappling to put on some weight in a healthy manner, you can trust corn. It has emerged as one of the healthiest additions to your diet in case you plan to gain a few kilograms. Eating unhealthy food and fats may deteriorate the situation further and can also cause some serious health-related issues in the longer run. When you eat corn, you will be receiving healthy calories along with required fiber and vitamins.

• Brings down blood sugar and cholesterol: Sweet corn has proved to be highly beneficial in enhancing blood flow, reducing cholesterol absorption and controlling insulin. It has become an ideal choice for people suffering from diabetes and cholesterol. According to health experts, sweet corn is highly rich in Vitamin B1, Vitamin B5, and Vitamin C that will help you fight various diseases. It also helps in producing new cells. It can effectively bring down the cholesterol level in the human body and tackle diabetes.

• Helpful for pregnant women: It offers a myriad of benefits for pregnant women. It has emerged highly useful for both the mother and the baby. Corn contains folic acid, zeaxanthin, and Pathogenic acid that brings down the risk of birth defects among unborn babies. It also helps in protecting the unborn baby from muscular degeneration and physiological issues. As it is rich in fiber, it can effectively tackle constipation issue which is common among pregnant and new mothers.

Therefore, we can conclude here that you can buy sweet corn from leading Sweet Corn Suppliers at cost-effective prices and boost your health.